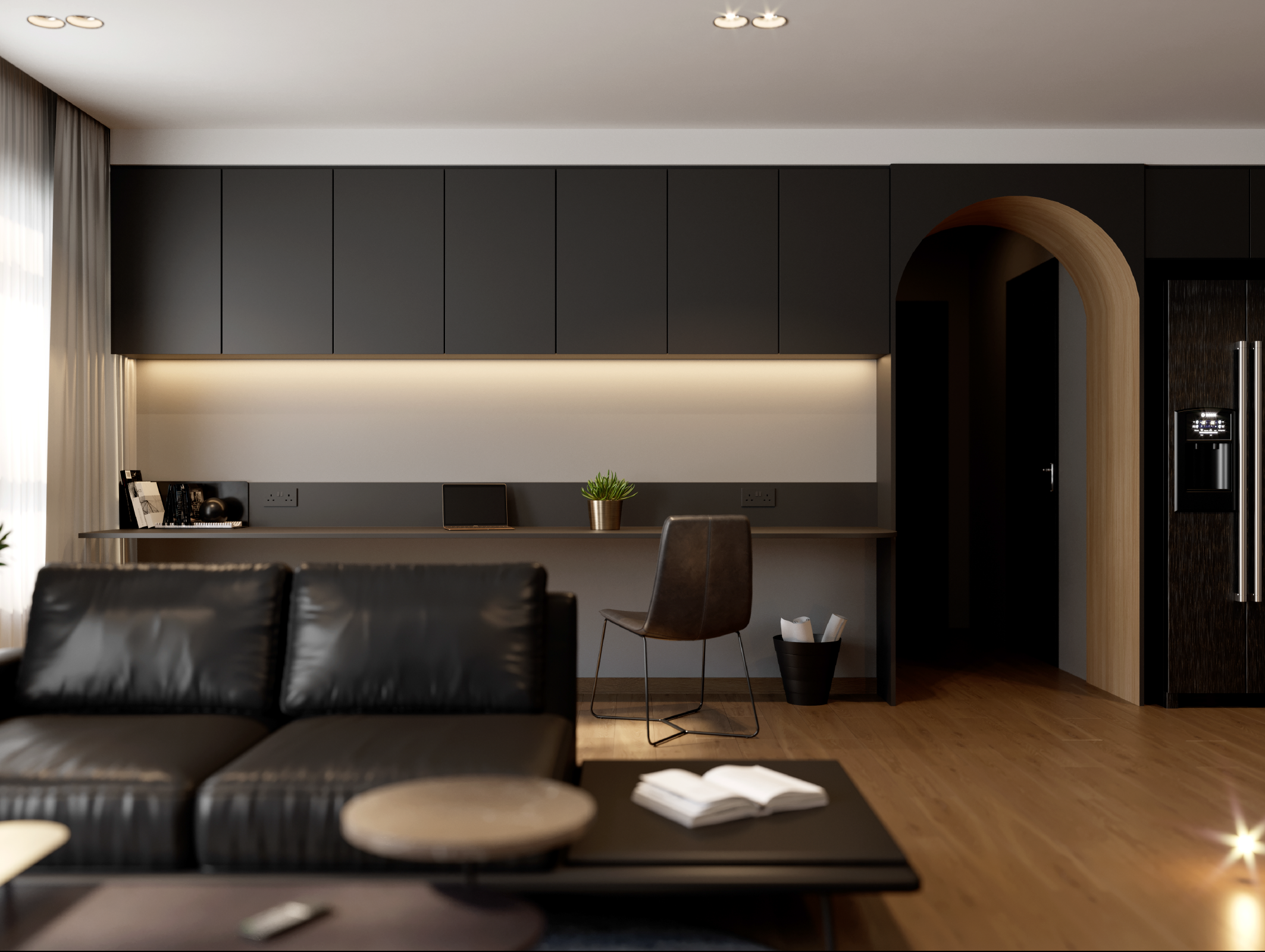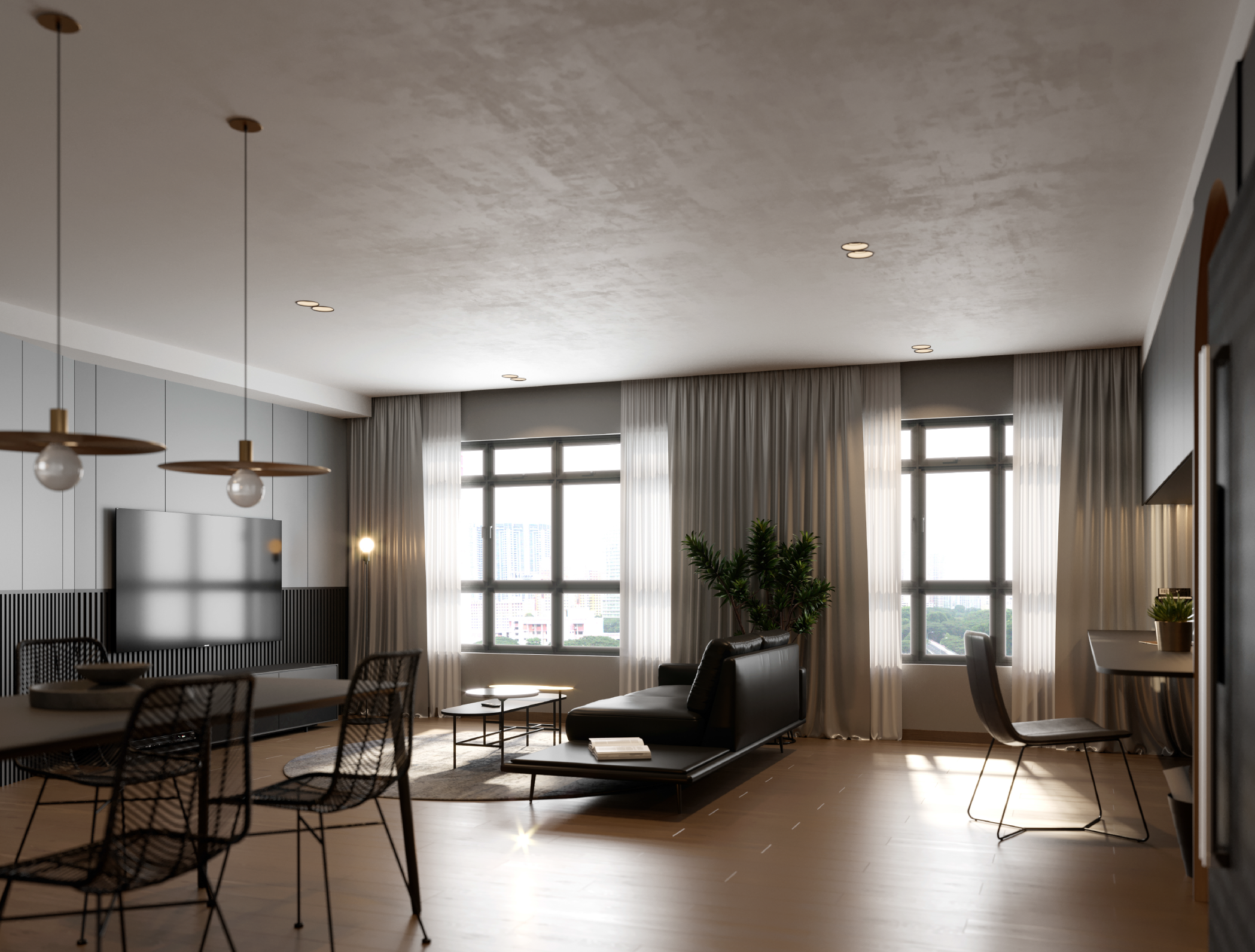 Having a place to call home is one of the biggest priorities for many adults. After all, you will be spending most of your day and life living in a space you own. So, why not renovate and decorate to the aesthetic that fits you best?
Here are some timeless modern interior designs that might inspire you about your dream apartment, whether you stay in an HDB BTO/Resale, an Executive Condominium (EC) or even a Private Condominium. We also provide you with tips and tricks on how to maximise those aesthetic features.
Great Rooms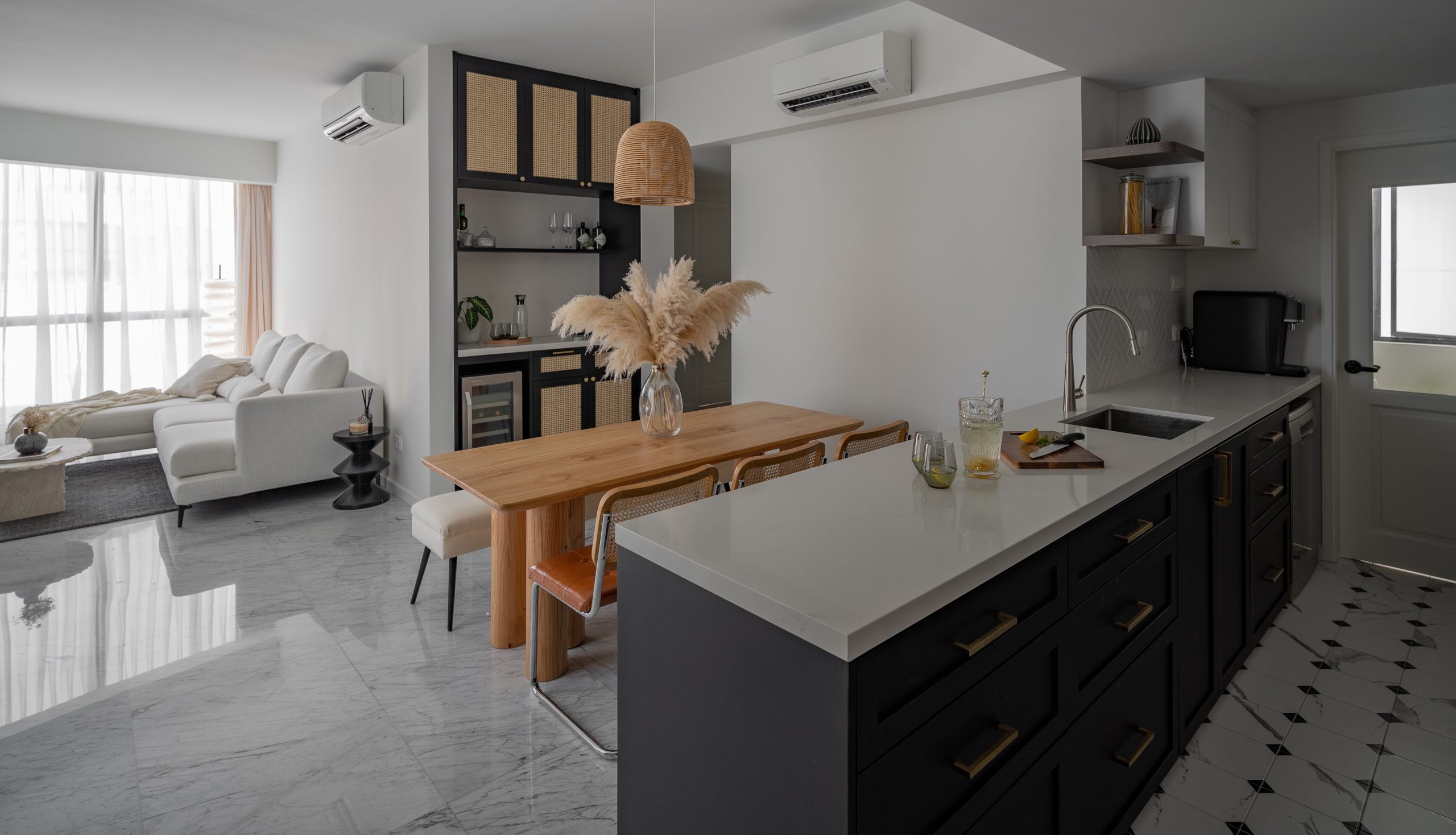 As functionality becomes more important, we see a resurgence of the great room aesthetic in 2022. Although these spaces are designed to be functional, practicality doesn't necessarily mean a lack of aesthetics. We love to invest in a great room with great quality pieces that suit your lifestyle and tastes.
By definition, it's one large space that serves multiple purposes, like a family room, living room, and dining room rolled into one. Great rooms are trendy in open-concept homes and are often placed next to the kitchen for easy access.
The key is to balance aesthetic and practicality, for example, a linen sofa or layered rugs that feel rich and textured yet relaxed and fill the space with softness that makes you want to spend time in it.
Dark Academia
The Dark Academia theme is a relatively new aesthetic that takes inspiration from old-school European gothic design, providing Oxbridge or Harry Potter vibes to your home. There are two interpretations of dark academia regarding home design: One is more true to the old-school vibe, and the other is a modern take on it. 
Regardless if you want your dark academia home modern or pure academia, there are a few rules to follow:
Choose a dark theme for your home.
Have a ton of bookshelves filled with books and memorabilia; bookshelves should be wooden. 
Have bright but minimal light in the main rooms for practicality, but use old-school lamps for workstation desks.
Play around with dark brown furniture, especially wooden ones.
Decorate the walls with vintage maps and torn pages.
Have a Roman/Greek bust somewhere in the house, preferably in the study room.
Contrast your dark colour furniture with beige or off-white sheets and bedding.
Use Reed Diffusers, and integrate decors with old-school academic items like feather inks, planta in ceramic or glass jars, typewriters, mood candles, compasses etc.
Japandi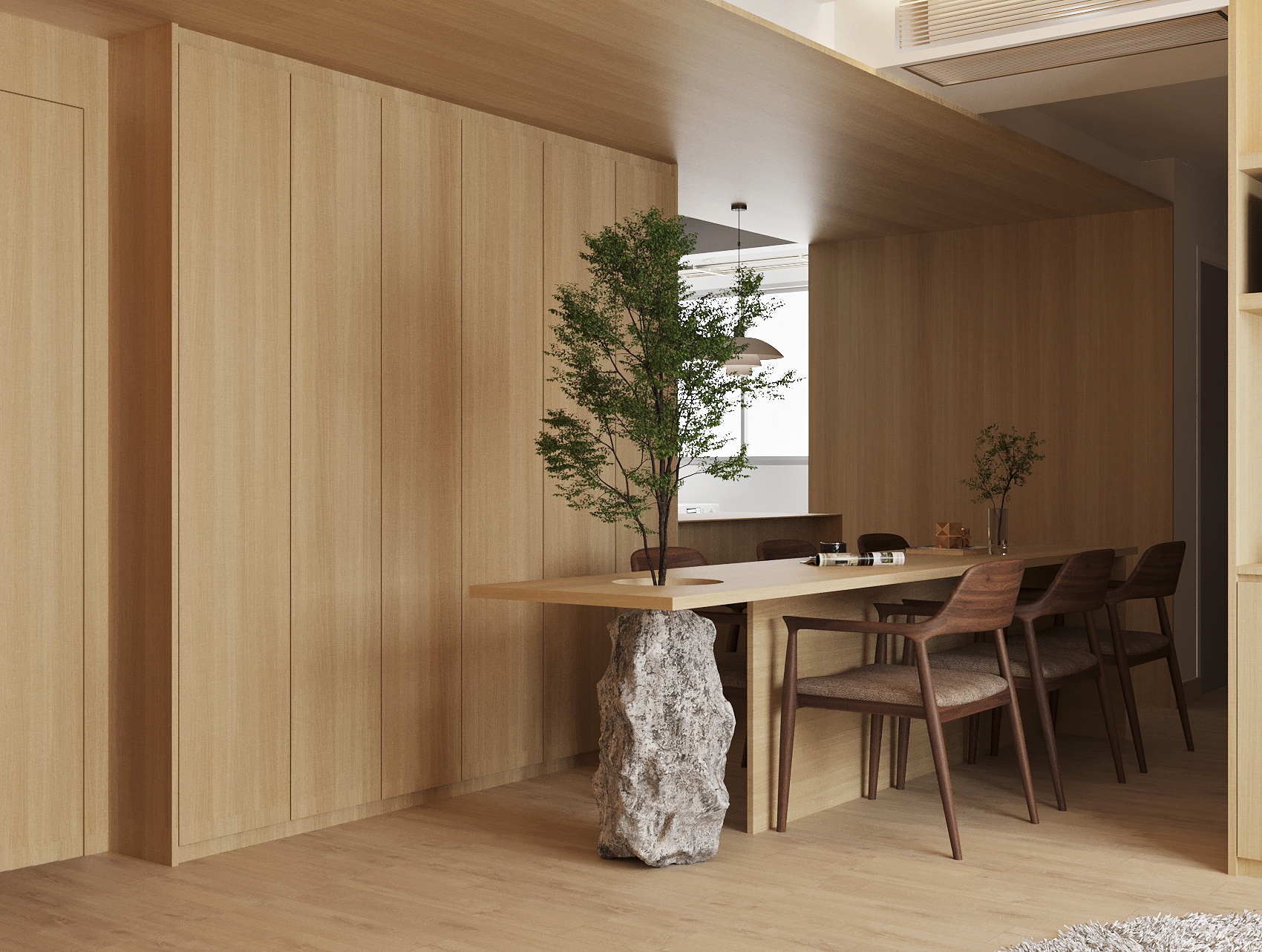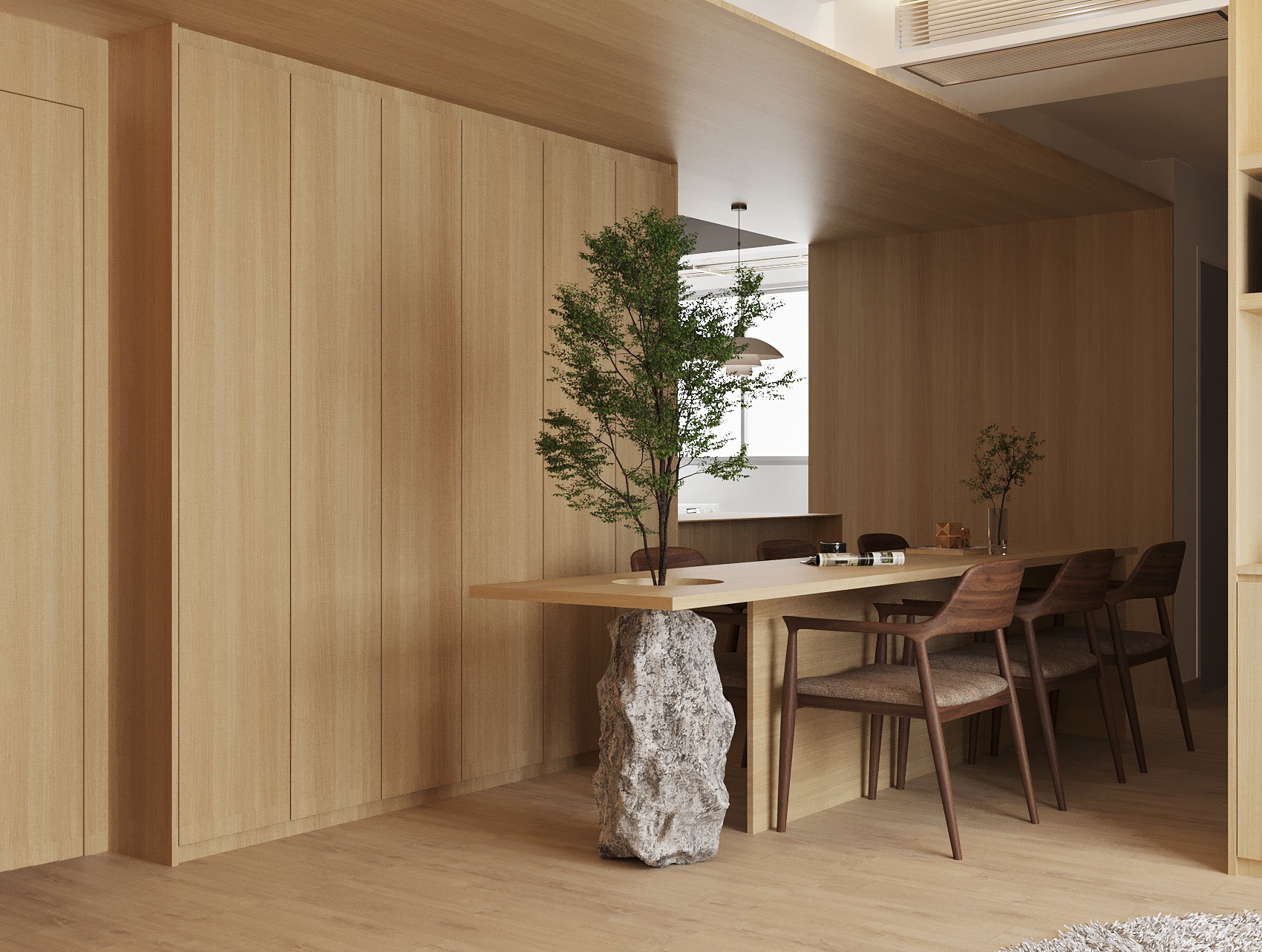 The Japandi interior design aesthetic is the oriental version of minimalism juxtaposed with western Scandinavian design. Japanese minimalism tends to get its inspiration from traditional Zen Buddhist cultures and Chinese Geomancy rather than a post-modern Brauhaus or Nordic rejection of tradition. Even if you are not Japanese, there is still some merit to having a Japanese-inspired home.
Integrating plants into your house can be the first step to making your house feel more Japanese. You can decorate with foliage, such as snake plants, asparagus ferns or other house plants that can bring balance to the house (or improve the Geomancy). Or you can also add a rock element to make it look natural. You would also want to integrate wooden wall claddings, floors or even shoji-inspired door panelling into your home, especially those that are light in colour.
Japanese people traditionally tend to have their beds on the floors. You can create a platform bed that can double up as storage space to keep any clutter or extra items while having an elevated view for your window.
Mid-Century Modern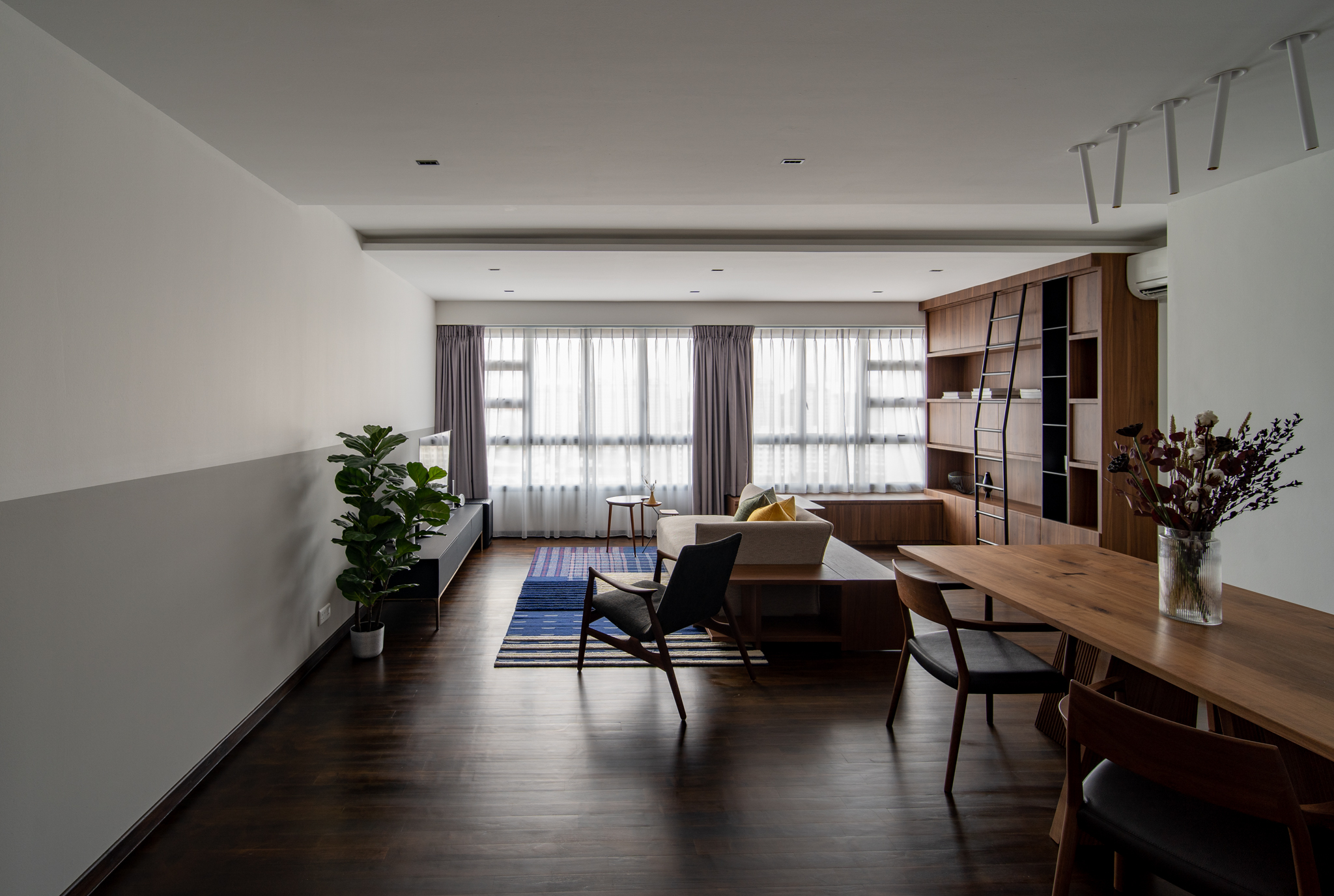 Due to the increasingly smaller and smaller area for each new generation of public housing, more people have opted to have their houses renovated to provide a more spacious feel. The ambience is cosy and calm, yet bright and airy, with plenty of plants to uplift the mood.
There are a few ways to provide an open house concept, with the biggest one being to knock down one of the walls of the adjacent room next to the living room and replace it with a glass wall to not only receive more light but also make the house look bigger. Mirrors can also play a huge role in psychologically tricking you into thinking that the house is more spacious than it is. A lack of clutter or furniture in the living can also help with the space. Finally, paint your house in bright colours such as stark white, since light colours give an illusion of a spacious home.
Minimalist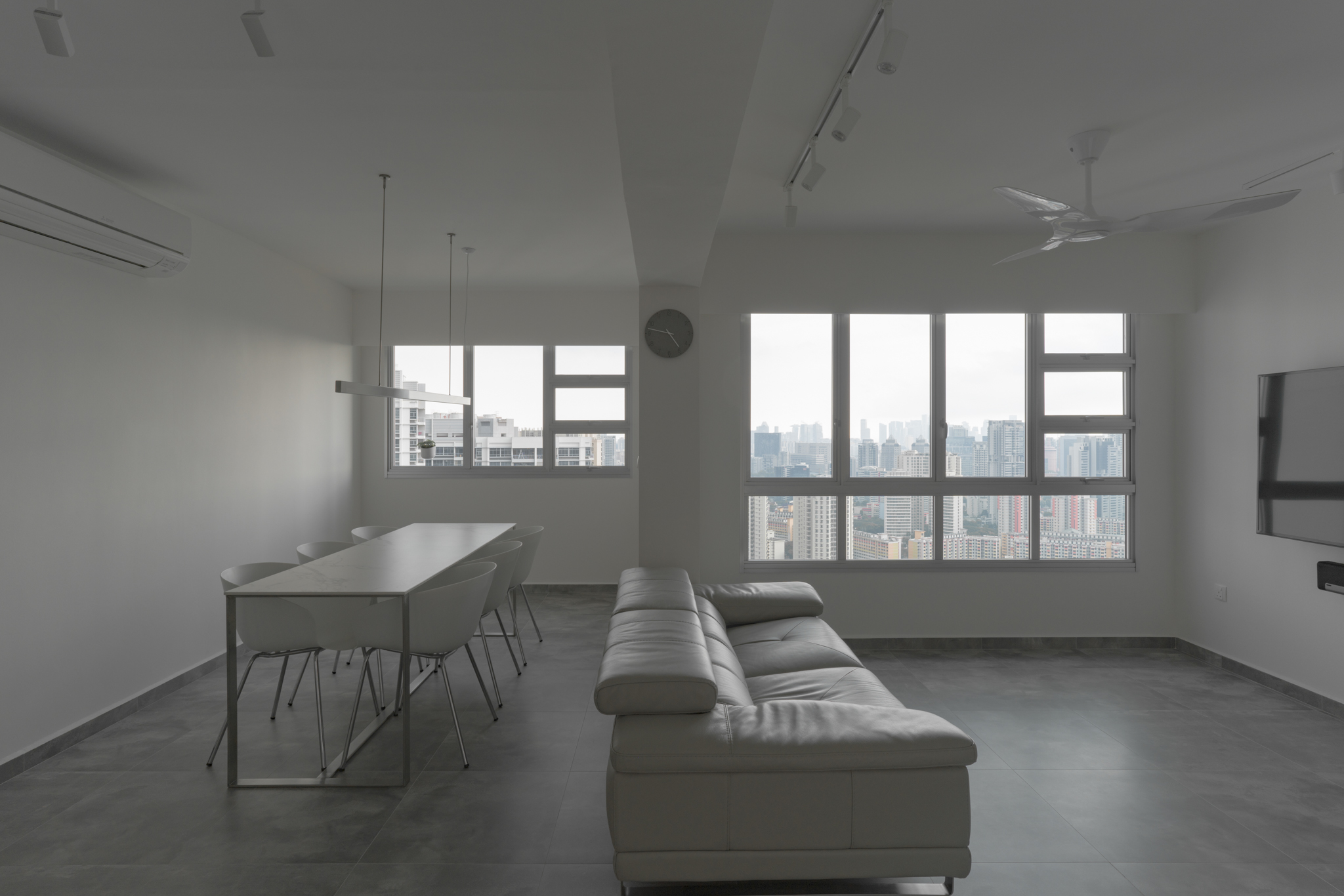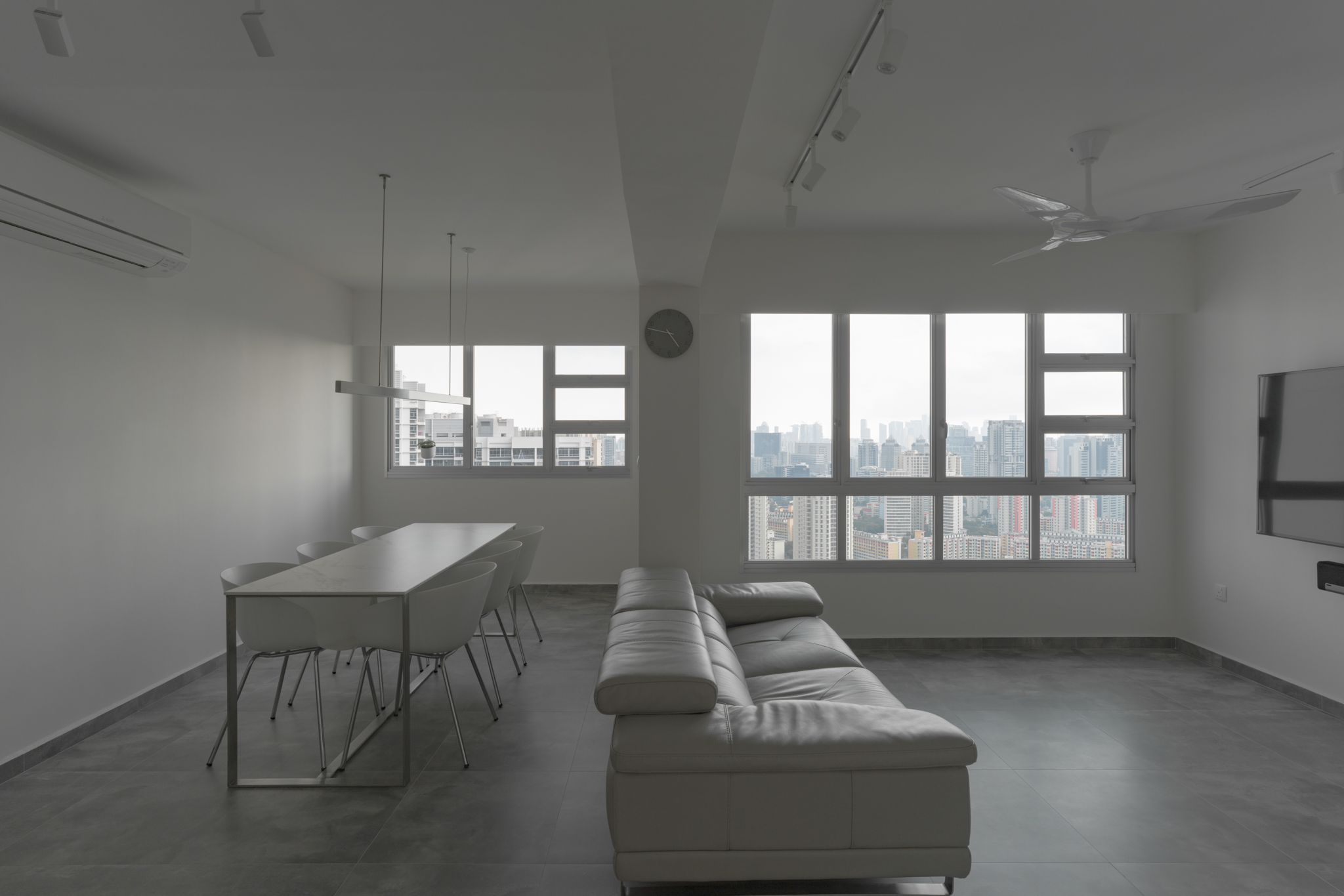 A minimalist housing style can be confused with Scandinavian design due to similar interior design philosophies. Scandinavian styles tend to incorporate minimalism in their design, but minimalist home takes it a step further.
You can achieve a minimalist home with a few things to keep in mind. Firstly, you should keep the clutter, such as furniture and accessories, as minimal as possible. You only need essential furniture to fill the space of the house. Secondly, there should not be too much colour. A home with a minimalist aesthetic should find a core colour like white, black or grey to play around with. Lastly, you should space out furniture as much as possible to provide the illusion of having a bigger home.
Opt for furniture and doors with the least ornaments and decorations possible; glass sliding doors for kitchen and shower doors are preferred.
Conclusion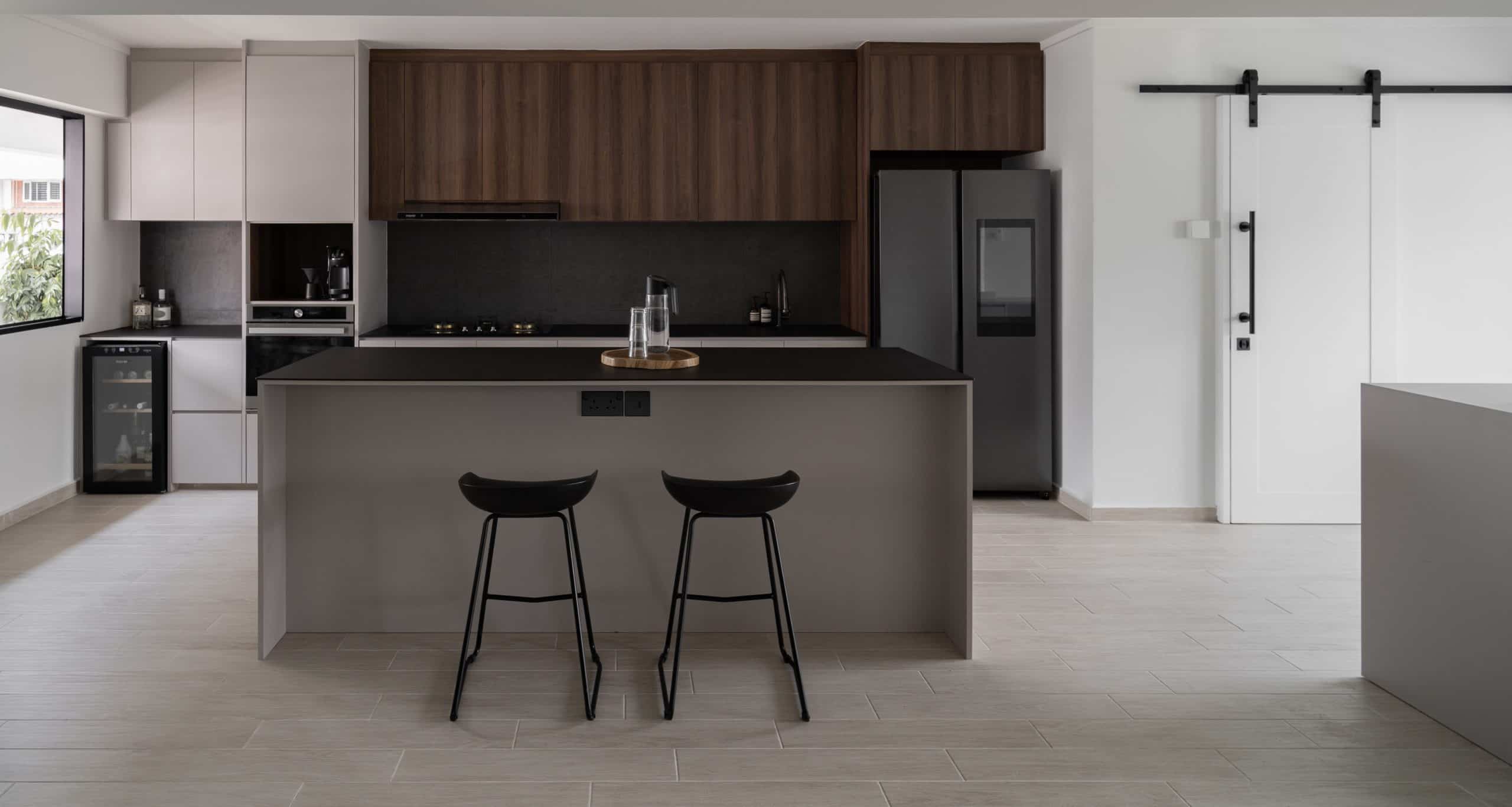 Now that you understand more about the 5 different aesthetic modern interior designs and how to decorate those designs to build your dream home, where can you get started? You can contact us via our contact page, WhatsApp, or Email.
WHATSAPP: 8903 0031
EMAIL: hello@arche.sg
Check us out on Facebook and Instagram, or look at our website for more.