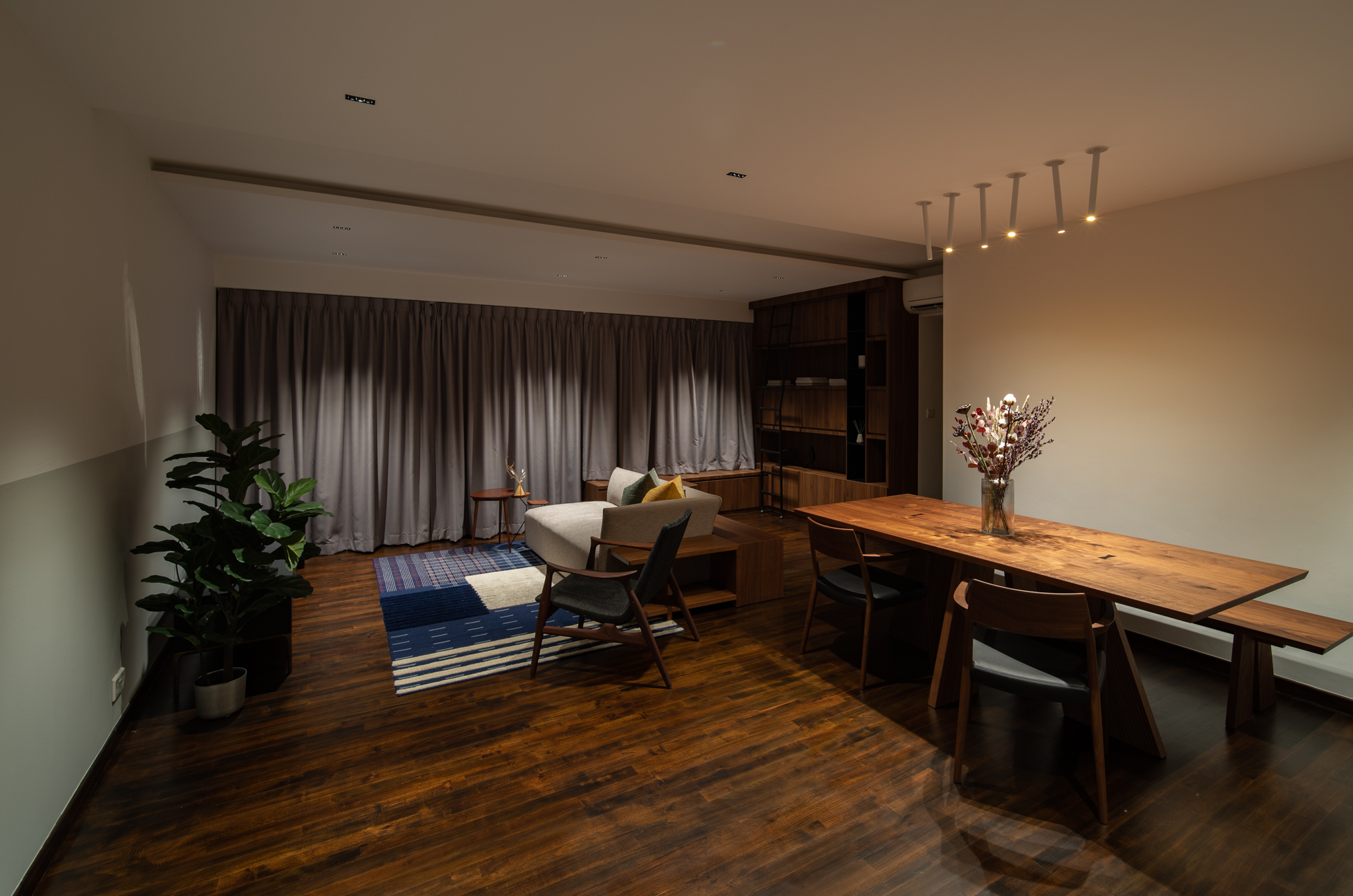 Having the correct type of furnishing can make a huge difference in your home in the long run when renovating an apartment such as a BTO/resale HDB, Executive Condominium (EC), or even a private condo. So what kind of renovation decisions can you consider when creating your new home? Let's find out room by room!
Living Room
Your living room is the first thing you enter when you go home every day from work, school, or being outdoors. A pleasant-looking living room can make or break your day, so consider what your living room looks like.
Flooring
Flooring is a vital part of the house and enhances the aesthetics of the room you are in. You also have to be comfortable moving around the house. Most rooms, especially living rooms, are made of marble, vinyl, and wood. You can include carpets and rugs to add that soft touch to the final finishing; placing them near your sofas or tables can add depth to the overall look and feel.
Walls
Walls are usually in your direct sight when you get home. Most of the time, homeowners would paint their walls according to their personalities. But if you want a nice-looking home, it is recommended to paint your house in either white, black, grey, or any unsaturated colour like off-white, beige etc. Your walls should also fit the theme of your home.
To make your room feel bigger than it currently is, you can add mirrors at the side walls adjacent to the house's entrance.
Windows and Balconies
Windows provide natural light to your dwelling, making it feel homely and giving you a better view of the outside world from the comfort of your home. Some houses, however, tend to have a balcony that replaces the window. Either way, these openings have one particular issue: Lack of privacy.
Investing in good window treatments like blinds and curtains provides privacy and a sense of cosiness in your home. Unless you have a house with a duller aesthetic, getting light colour curtains can help insulate your home against the Singapore heat.
Layout
The layout of the room should have a balance between spaciousness and cosiness. There should be a natural spacing between each piece of furniture, meaning that you should have space to walk between your sofa and table, but you should be able to reach for items on the table if you are sitting on the couch.
Dining Room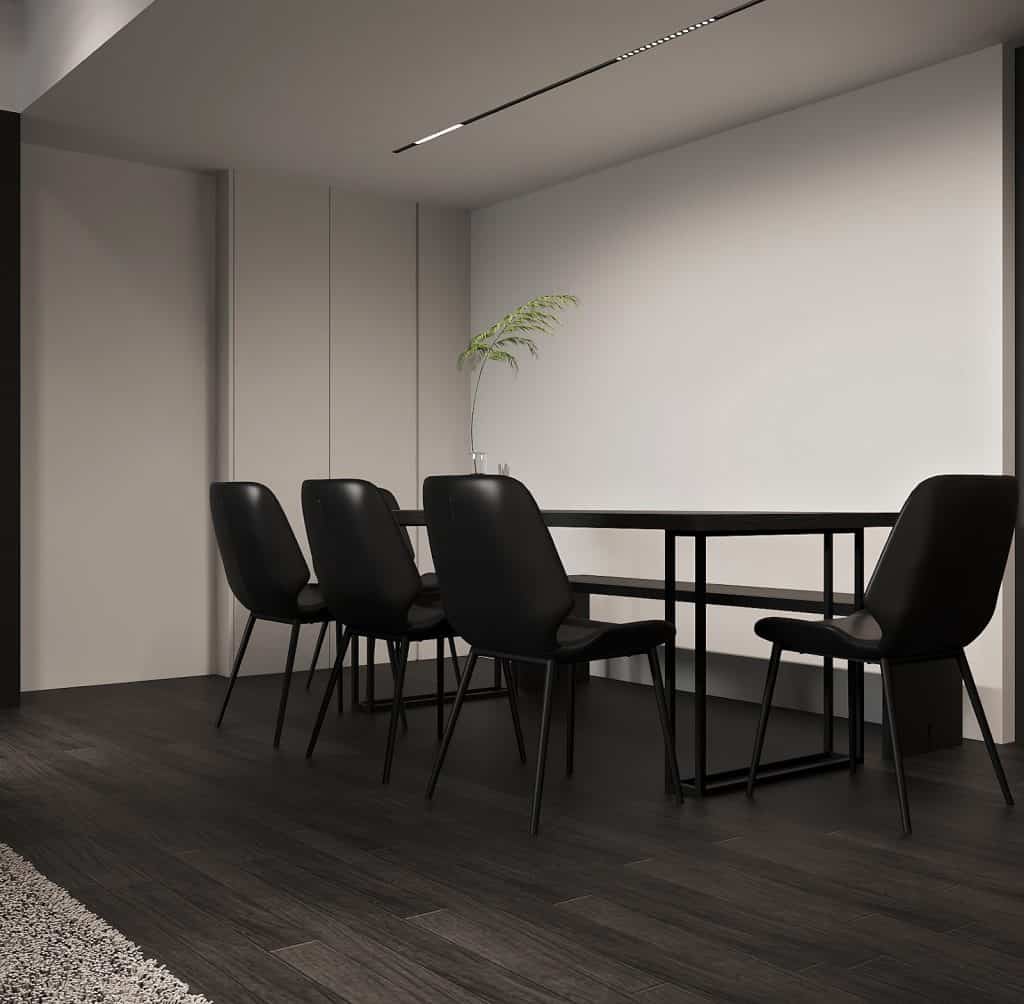 Lighting
Lighting is essential in every room, but having good lighting in your dining area can enhance the ambience of your home dining experience. I recommend getting natural lights at around 4000K so that it is comfortable for the eyes; having good lights can impact the perception of the food that you are eating, with warm to natural light enhancing the vibrancy of the food more than cool blue light.
Furnishing
You should find the right furniture, such as tables and chairs, to complement your lighting. Most dining rooms tend to have wooden furniture, which provides a clean look. But it can be harder to clean any spillage than other non-porous materials like plastic or glass.
Location
Dining areas fall into two locations: Midway between your living room and kitchen as a small area dedicated to dining or integrated with the kitchen countertop in a concept known as a dry kitchen. When renovating your home, you should be aware of your kitchen layout to see if the kitchen remains a separate room or if the building developers included a dry kitchen to incorporate a dining area.
Kitchen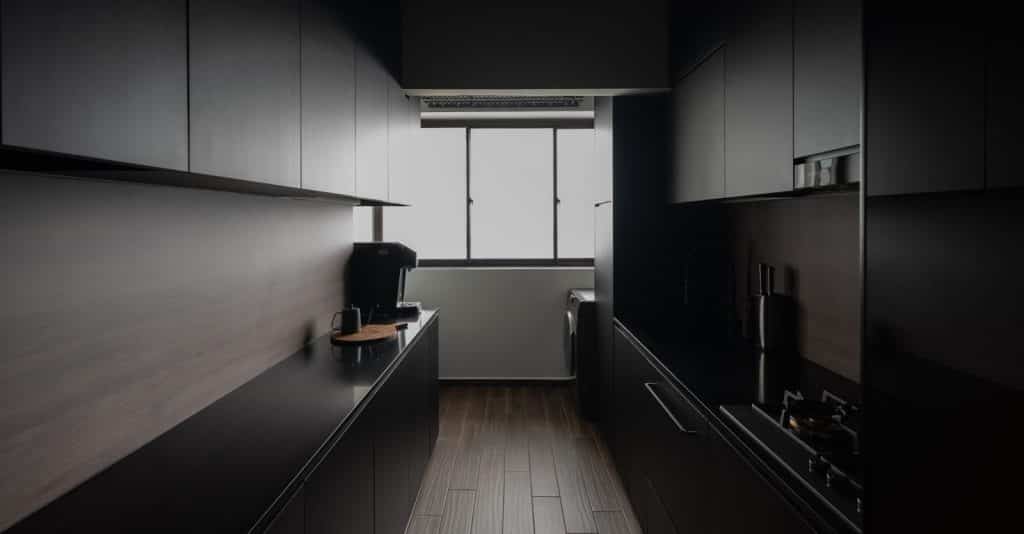 Flooring
Your house flooring is also as essential for your kitchen, but this time around, floors in the kitchen serve a purely functional role compared to the dual role of function and form in other rooms. Flooring and tiling should be waterproof.
Tabletop
When renovating your kitchen, a good countertop should be a priority. We recommend having a tabletop that can insulate heat from your stove. There are some materials that we advise you to use.
Island
For some kitchens with a larger space, having an island can provide additional storage space and an area to prepare your meals and free out the countertop near the stove.
Recess
You want to use the spaces as efficiently as possible for highly narrow kitchens. You can surround the refrigerator, over, and even the washing machine with storage space.
Bedroom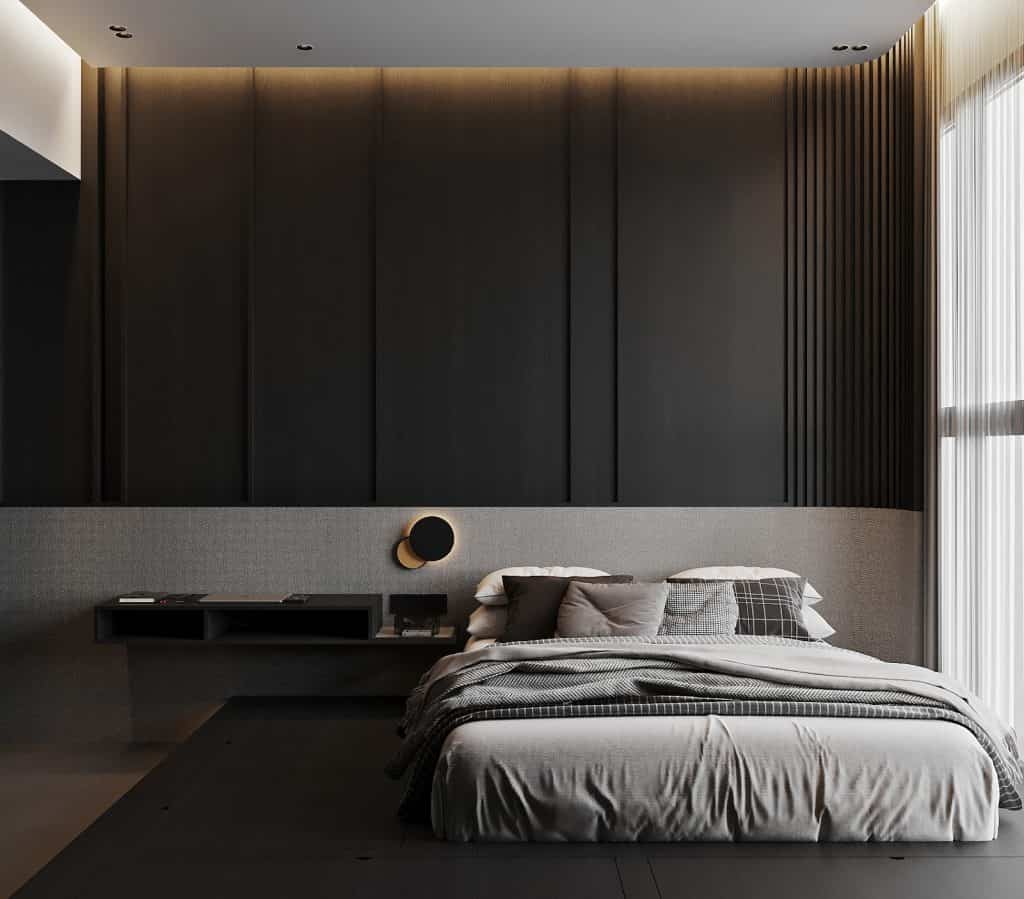 Wardrobe
Your wardrobe should provide sufficient space for you to store your clothing. It should also offer you ample space to walk around the room. Most modern rooms have floor-to-ceiling wardrobes to use the vertical space fully.
Bed
Since a purpose of a home is where you rest for the night, you should also find ways to improve how your bed looks and feels. Some people like to have their beds at typical elevations. In contrast, others prefer an elevated faux floor to make the bed seem flushed to the ground (and provide additional storage space using the hollowed-out steps.
Lighting
A good lighting source for your room, be it the primary lighting source or a bedside lamp, can improve your sleep quality. Sleep cycles can be affected by blue light, and therefore, lights in the bedroom should either be natural or warm light. Ensure that the brightness of the light is also balanced, bright enough to see the room well and read, but not too bright that it affects your eyes.
Bedside Table
You should invest in a good bedside table or desk to complement your bed. The table should have enough space to place essential items such as your alarm, phone, glasses, a lamp for your lighting convenience, a few remotes for the air-conditioner/fan/TV/lights, and anything that requires your attention the first thing you wake up in the morning.
It is best to have the material and texture of your bedside table to be similar or the same as your bedframe. You should also place the bedside table near an electrical outlet to charge your phone.
Curtains
Curtains help you sleep better in the morning when the sun shines in your direction and provide privacy in your bedroom. Unlike plastic shades, curtain drapes offer a sense of warmth in the bedroom's ambience. You should get good heavy curtains that balance blocking out sufficient sunlight preventing you from sleeping in the late morning, yet not drowning the room in total darkness.
Bathroom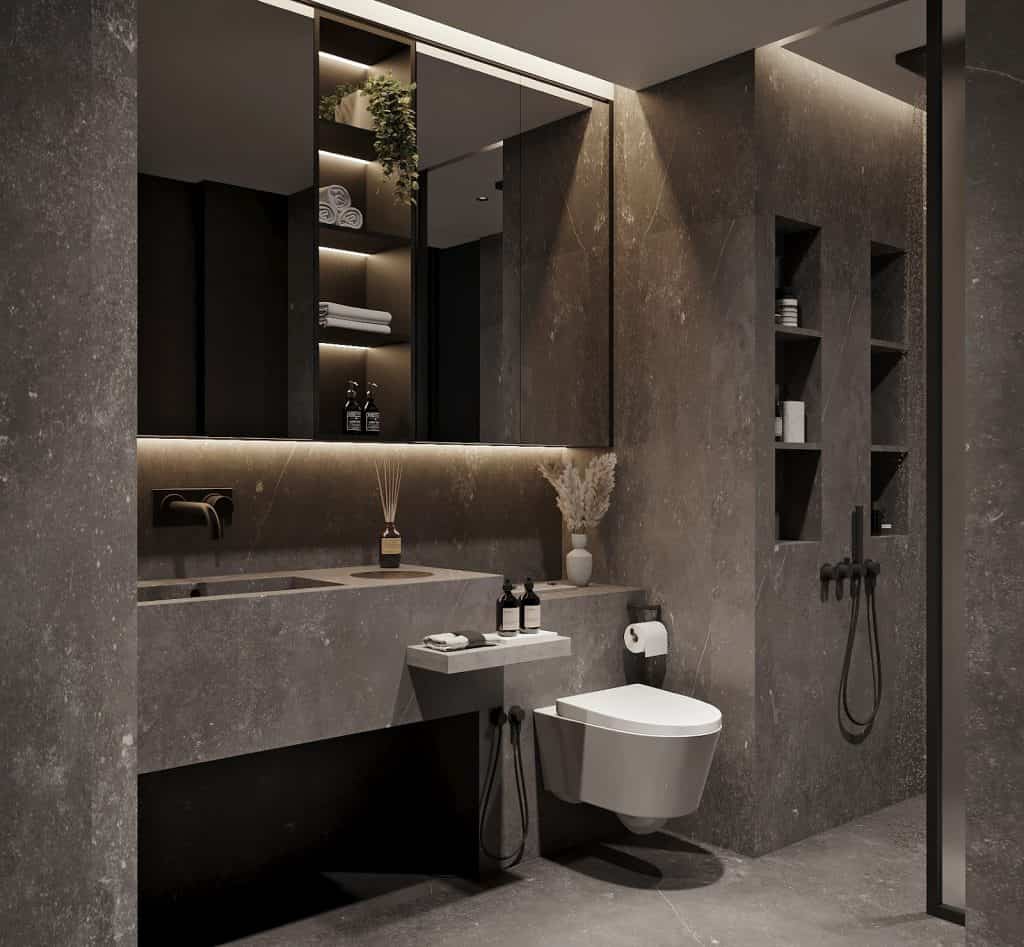 Sink
Since the first place you would go to the moment you wake up would be the sink (or the toilet bowl), having a nice-looking sink can brighten your overall mood. One of the ways to make your sink as nice looking as possible is to add stone sink counters and surroundings, as well as have your mirror flush on the wall or be on the door of the cupboard.
Shower
Whether you are showering or taking a bath, it will always result in wet flooring for your bathroom. You sometimes want to limit the wet floors to just the shower areas. Ensure that your shower area is fully sealed. Rubber corners on glass doors provide a perfect seal and let light into the room. The bathroom tiles should also be slip resistant to prevent accidents. Placing a rug outside the shower area can help prevent your floors from getting too wet.
Work/Study Room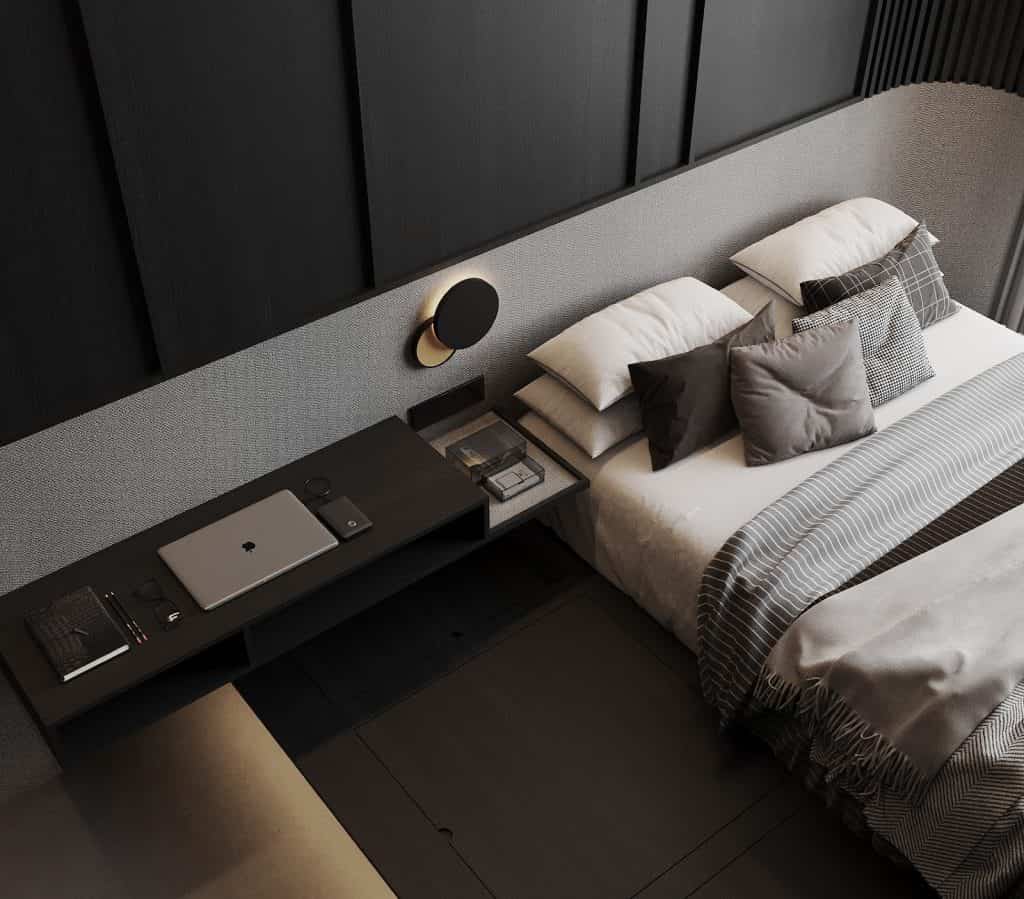 Layout
The layout of the work and study room should be carefully managed. The first thing the design should consider would be the electrical outlets. Work and study stations tend to have many electrical appliances plugged in, such as desktop computers, monitors, routers, and even chargers. Having a surge protection feature in your electrical sockets is a must. The layout should also consider the location of the WiFi router. The router location can affect your WiFi experience in your wh in ole house. Most people tend to place their routers in their living or work room. So test your connectivity in your home when setting your router.
Conclusion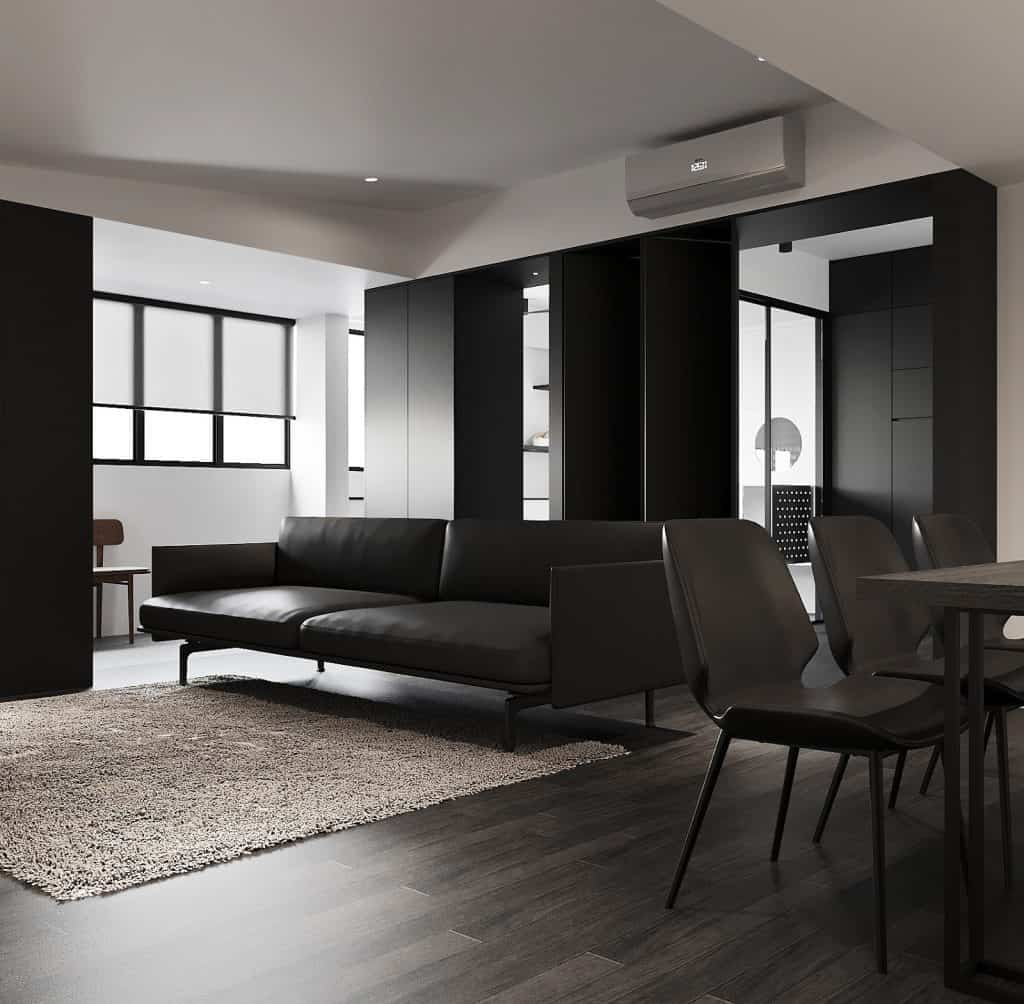 Now that you know what kind of furnishing you should look out for and what functional interior design choices you should have for each room, where can you get started? You can contact us via our contact page, WhatsApp, or Email. Check out our article about 5 Modern Interior Designs To Explore For Your Apartments.
WHATSAPP: 8903 0031
EMAIL: hello@arche.sg
Check us out on Facebook and Instagram, or look at our website for more.